As of Governor Jay Inslee's announcement on March 23rd, all Washington bars and restaurants are switching to delivery only. In addition, many Washington businesses are adding delivery options that didn't previously exist. See how to stay at home, practice social distancing, and still acquire the goods you need through delivery to Seattle's Northgate neighborhood.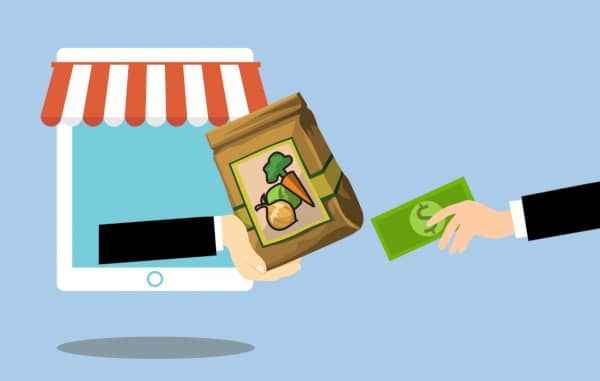 Restaurant Delivery
You can support local businesses through the Covid-19 outbreak by ordering delivery from your favorite restaurants. The delivery options are nearly endless: Uber eats, Postmates, Grubhub, and Doordash being the most well-known. 
Grocery Delivery
There are several grocery stores with delivery options to Northgate, including Safeway, Fred Meyer, QFC, Costco, and even Uwajimaya. Grocery delivery from PCC and Metropolitan Market is also available for choice organic and prepared meals. Increased demand for food delivery due to the Covid-19 outbreak means there are not always available drivers, so it's a good idea to order groceries ahead of time. In the Northgate area, both Instacart and Shipt are available for grocery delivery. 
Alcohol Delivery
With the bars and clubs closed, same-day delivery of beer, wine, and liquor is the most practical way to acquire drinks. In the Northgate area, you can order alcohol delivery from both BevMo and Total Wine & More on Instacart. Note: You must be 21 or over to order alcohol delivery.
Drug Store and Prescription Delivery
Instacart delivers off-the-shelf items from two major drug stores in the Northgate area: CVS and Bartell Drugs. Though delivery drivers are discouraged from picking up prescription medications, you can set up prescription delivery through CVS. During the Covid-19 outbreak, CVS is offering free prescription delivery to help keep customers and employees safe.
Pet Food Delivery
Cats and dogs need to eat, too! If you, like many Haller Post residents, take advantage of our pet policy and various pet-friendly amenities around the apartment grounds, then you may be looking for a way to get pet food delivered. Luckily, Petco is on both Instacart's and Shipt's lists of available stores. 
To help prevent spread of the virus, delivery companies are encouraging their drivers to leave goods outside the door, avoiding hand delivery. Don't be surprised if you get a text saying the delivery has already been complete. Have a great meal and a great day!

https://mlaprryfyafk.i.optimole.com/w:auto/h:auto/q:mauto/ig:avif/f:best/https://hallerpostapts.com/wp-content/uploads/2020/03/online-grocery-shopping-main.jpg
400
495
Haller Post
https://hallerpostapts.com/wp-content/uploads/2018/10/hp_logo_hdr-v2.png
Haller Post
2020-03-25 20:01:05
2020-03-25 20:01:05
Restaurant, Grocery, and Other Delivery Available in Northgate, Seattle