Living in North Seattle brings families closer together. Rather than wasting hours on commute, parents live close to work and can spend more time at home. The prime location is also close to the action. See where North Seattle families are making memories every day.
The Best Family Activities in North Seattle
Suburban families may visit the zoo twice a year, but nearby people can buy annual memberships and visit as often as they like. Children watch the baby animals grow and develop a strong sense of empathy from spending time with all the critters.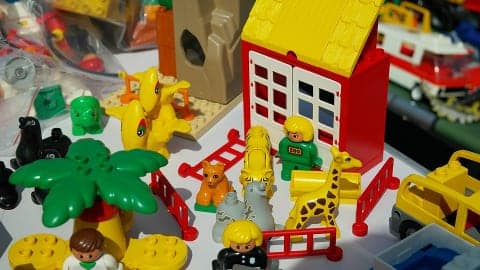 LEGO® fans will fall in love with this play space. Children 18 months and up can learn to build and play with large and small blocks, train sets, and special pieces designed to stimulate the imagination. At age 4, children gain access to the upstairs zone where they can put together advanced LEGO® sets (although creative construction is always welcome).
Meanwhile, parents can relax in the lounge, enjoying a coffee and a bite to eat while the kids play within eyesight. Children are encouraged to practice sharing and cooperative play in this positive community environment.
This dance studio offers a variety of classes for all ages, but there is a singular opportunity for family time offered at this small location.
Parent-child classes are a chance to support your child's growth and development as they explore their world. Infant classes (2 months to pre-walking) are all about multi-sensory learning, tummy time, and the love of music. Toddler classes (walking to 2.5 and 2.5 to 4 years) help children gain confidence as they learn fun and creative dance moves. Parents, caregivers, and siblings are welcome.
North Seattle may be an urban center, but it is also home to a 220-acre space of forests, wetlands, meadows, creeks, and stretches of beach. A family can spend all day exploring the various trails, enjoying a wholesome picnic, and getting their feet wet.
Near the center of Piper's Creek Trail is Piper's Orchard which had been lost in the wilderness for decades before being rediscovered, still growing mouth-watering heirloom apples. Surrounding it are forgotten gardens and family farms that have grown wild with berry bushes and trees.
At the north end, a salmon-themed playground will let your kids burn their energy while surrounded by fresh air and wildlife, all within Seattle city limits.
A family can thrive in North Seattle with numerous opportunities to get together both indoors and out in nature. The location may be urban, but the Seattle city planners have ensured that a dose of greenery is never too far away. Find a home in North Seattle today at Haller Post Apartments.

https://mlaprryfyafk.i.optimole.com/w:auto/h:auto/q:mauto/ig:avif/f:best/https://hallerpostapts.com/wp-content/uploads/2018/11/child-riding-crocodile-statue-at-zoo.jpg
400
495
Haller Post
https://hallerpostapts.com/wp-content/uploads/2018/10/hp_logo_hdr-v2.png
Haller Post
2018-11-29 21:59:15
2019-11-07 22:10:04
North Seattle Life: The Best Family Activities