One of the greatest perks of living in the big city is not needing a car. Instead of gas, buy yourself a nice lunch. Skip the oil change and buy a new video game. Forget insurance and car payments; save up for a vacation instead. Switching to public transit can save big bucks every month, it's just a matter of learning the bus system.
Haller Post Transit Guide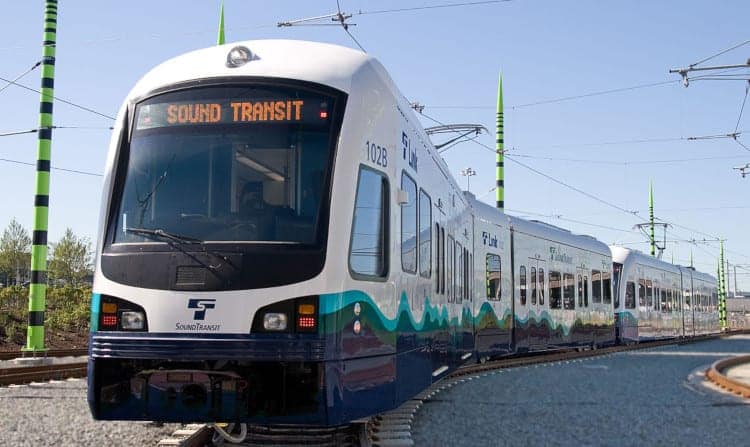 Local Transit
The E Line is an express route all the way from Costco to Pioneer Square, with highlights such as Woodland Park Zoo and Pike Place Market along the way. Conveniently, there is also a stop one block away from Haller Post along Aurora Ave.
A short walk past Northwest Hospital will end at another bus stop. From there, the 345 runs northwest to Shoreline Community College and southeast to Northgate Mall. The 316 takes another route downtown through Wallingford and Eastlake, finally arriving at Union Station Square.
Traveling Out-of-State
A trip by bus or train begins at Union Station Square, which is reachable via the 345. The Amtrak station can be found one block south, a Greyhound stop two blocks north. Both travel all over the United States and Canada. For a bit cheaper, the Bolt Bus runs between Portland and Vancouver several times a day.
Your ticket to the Seatac International Airport is the Link Light Rail. Just take the E Line all the way to Pioneer Square, then find a ticket kiosk next to the underground tunnel. Your ride will come by once every six minutes, heading toward the airport. While you wait, relax and enjoy a beautiful above-ground tour of the city.
In the big city, buses run late into the night and start up early in the morning. Most Seattle highways feature bus-only lanes, meaning they almost never get caught in traffic. Moving to North Seattle means getting places faster and saving money while you do it.
See family activities in North Seattle.

https://mlaprryfyafk.i.optimole.com/w:auto/h:auto/q:mauto/ig:avif/f:best/https://hallerpostapts.com/wp-content/uploads/2019/01/sound-transit-light-rail.jpg
400
495
Haller Post
https://hallerpostapts.com/wp-content/uploads/2018/10/hp_logo_hdr-v2.png
Haller Post
2019-01-29 22:18:00
2019-11-07 22:14:25
How to Get Around North Seattle and Beyond via Public Transit